Woman Engineer Gives Back:
Groundbreaker R. Cynthia Pruett '55 Funds Scholarship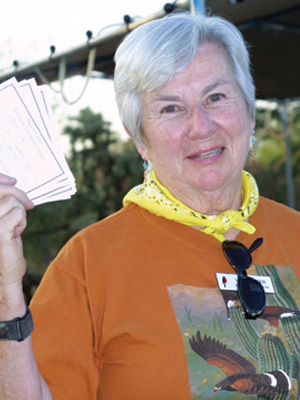 R. Cynthia Pruett '55
R. Cynthia Pruett '55 originally planned to go to MIT, but it wasn't admitting women in the 1950s. However, an excellent institute of technology closer to home was—and in gratitude the retired engineer has established a scholarship, created a charitable gift annuity, and included New Jersey Institute of Technology in her will.
"My estate will mostly go to charity—and my education piece will go to NJIT," Cynthia said. "I feel I need to give back something because I got such a great education."
She established the R. Cynthia Pruett Scholarship in Engineering in 1993 and sends a check every year. The gift in her will is planned to support the scholarship and the general fund.
"When I read the letters from young women who have gotten the scholarships, it reaches deep inside," Cynthia said. "It's very humbling to know you can make a difference in people's lives."
When Cynthia began at NJIT there were just eight women studying engineering. With no women's sports available, the group decided to form … a cheerleading squad! "You can see our picture in the '55 yearbook," Cynthia laughed.
She said she faced no discrimination at NJIT but did during job interviews, including being told by one company that she would be paid less than a man. She refused to work there and began her career at UnionCarbide—and then spent 30 years as an engineer and executive with IBM, serving as worldwide director of environmental programs and of health and safety. Now retired to Arizona, she volunteers for the Audubon Society and the Sierra Club and lives in an adobe house.
"New Jersey Institute of Technology is very good technically and also teaches how to apply what you learn in the real world," Cynthia said. "NJIT armed me with the belief that I could do anything. Now I want to help other women in engineering."
© Pentera, Inc. Planned giving content. All rights reserved.
Disclaimer