Rossi Plans for the Future of Students with Gift in His Will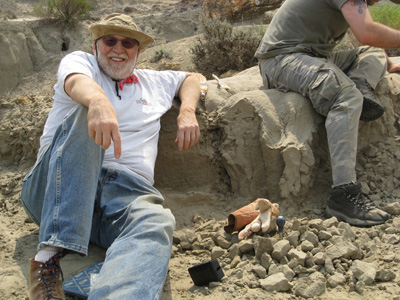 Robert A. Rossi '67
For Robert A. Rossi '67, a chemical engineering degree from New Jersey Institute of Technology opened up worlds of opportunities. In addition to numerous professional achievements, he also worked in more than thirty countries—with major activity in Poland, the Soviet Union, Brazil, and India. Robert credits NJIT for teaching him the importance of discipline, logic, and constant learning. He says, "NJIT is wisely developing the resources for the next generation of top scientists, engineers, and business people."
A resident of North Bergen, New Jersey, for 33 years, Robert began his career in organic chemical manufacturing working as a process development engineer. His career then led for many years into the technical development, marketing, and sales of large thermal processing systems which led to work as a senior project developer with the independent power affiliates of PSE&G and Pacific Gas and Electric. Currently he is a senior consultant helping to develop a new climate change remediation technology under development by Carbon Engineering Ltd., a Canadian company.
Married 23 years to his wife Diana, Robert also enjoys various pastimes, including being a museum docent at the American Museum of Natural History in New York City and paleontological field and lab work at Marmarth Research Foundation in Marmarth, North Dakota.
Over the years Robert has remained loyal to NJIT, serving on the Alumni Association board of directors and on the Industrial Advisory Board for the Otto H. York Department of Chemical, Biological, and Pharmaceutical Engineering. To further advance NJIT's place at the intersection of excellence and opportunity, he has now made a provision in his will to the university.
As Robert explains, his gift will help future NJIT students attain the same possibilities for success that he had. With gratitude, he adds, "NJIT will always be a special place for me."
© Pentera, Inc. Planned giving content. All rights reserved.
Disclaimer