Scholar Profile: Kathleen Uske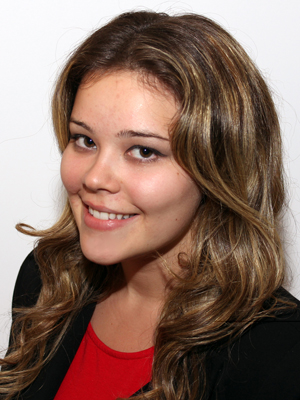 Kathleen Uske has a stellar record of academic accomplishments, including four scholarships. In this interview, Kathleen talks about how NJIT donors have given her the gift of a bright future.
Can you talk about your background?
I was born and raised in Staten Island and both my mother and father came from families of meager means. My father tended bar and worked at a gas station to put himself through both pharmacy and podiatry school; my mother also worked hard to put herself through nursing school. My parents later put me and my three elder brothers through private schools. I felt obligated from a young age to work hard in school.
Why did you major in biomedical engineering?
When I was eight years old, my father had quadruple cardiac bypass surgery. His surgery sparked my interest in the medical field.
But you don't plan to attend medical school now, right?
Right. After taking a tissue engineering class in my major, I found a new way to help people recover. I love what is called regenerative medicine, and recently I began a stem cell research project with Professor Treena Arinzeh. She is using stem cells to engineer tissue and to create artificial cartilage. I am fascinated with the field of tissue engineering, and I now hope to attain a PhD and pursue a career in regenerative medicine.
How have your four scholarships helped you?
The scholarships provide my family with financial relief. Not having to pay a huge bill each semester is a stress-reliever for me and for my parents.
You are also part of a design team that is doing an important project. Can you discuss that?
I participate in the Albert Dorman Honors College's Interdisciplinary Design Studio (IDS) program. The IDS program teaches students how to become innovative entrepreneurs. I belong to a team that is developing a SmartGuardian, a device that can monitor elderly people and help them live safely in their homes. The potential societal impact of the SmartGuardian project has already been recognized. I was honored to be a student speaker at the TEDxNJIT, and our project was presented at a Healthcare Innovation Conference in Houston.
What did you say to the donors when you spoke at the Celebration dinner?
I said: Your generosity has allowed talented young students to pursue their passions and transform visions into reality. I thanked all the donors for giving me the opportunity to follow my dreams.
© Pentera, Inc. Planned giving content. All rights reserved.
Disclaimer