Jerry Rij Endowed Scholarship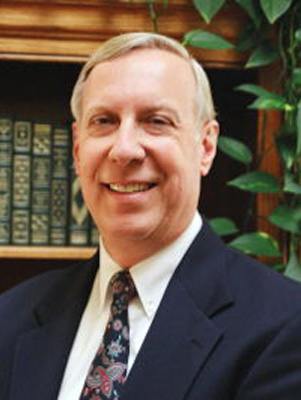 Jerry Rij

From earning a commercial pilot's license to space payload design and training to fly on the Space Shuttle, Jerry Rij, Lt. Col., USAF (Ret.), B.S. '72 & M.S. '73, discovered that the sky wasn't the limit with degrees from NJIT, formerly known as NCE.
After earning a bachelor's degree in electrical engineering and receiving a commission in the U.S. Air Force through the on-campus ROTC program, Jerry did a teaching fellowship and received a master's degree in electrical engineering before starting his first Air Force assignment at the Rome Air Development Center in upstate New York.
"Having a lot of hands-on experience in laboratory courses was an unexpected benefit of an engineering education," Jerry says. "By having handled electrical and electronics hardware in numerous lab courses, I understood the sensitivities of how it worked, which directly translated to systems performance requirements and development work with contractors."
During his 40-year career, Jerry worked in systems acquisition and provided technical support to the Department of Defense and national agencies in the intelligence community. This work included management of development, acquisition, and cutting-edge applications of space payloads, including a first-of-its-kind day/night-imaging payload. Jerry's expertise led to his selection as one of the original 13 manned spaceflight engineers (MSE) for integration, launch, and deployment of unique space vehicles from the Space Shuttle.
Jerry explained that "although the MSE program was abruptly discontinued following the Challenger accident, it provided once-in-a-lifetime hands-on experience on the Space Shuttle and even preparation for possible extra-vehicular activity in underwater neutral buoyancy exercises designed to simulate zero-gravity." Jerry retired from the military and continued working, ultimately as a principal systems engineer developing and supporting follow-on programs like the ones he had worked on in the Air Force.
After his retirement, Jerry included funding in his trust specifically for an endowed scholarship at NJIT. "After making sure my heirs are provided for, I thought the next best thing I could do is to give something back to the school in appreciation for the rewarding career it prepared me for and to help others launch their careers in engineering. For me, it was certainly a dream come true."
© Pentera, Inc. Planned giving content. All rights reserved.
Disclaimer