Business Owner Expands Worldview Thanks to Program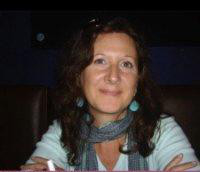 Michele Hickey
A small business owner with two degrees already, Michele Hickey wasn't sure what she was looking for when she began to consider furthering her education.
Michele owns Silver Lining Communications, LLC, a firm that builds narratives for nonprofits. She didn't need another degree for her career, and she didn't want to take away from her business by spending time and resources on school. But Michele says she couldn't escape the gnawing sense that she wanted to challenge herself.
Then she heard a presentation about New Jersey Institute of Technology's Master of Science in Professional and Technical Communication Program and decided to enroll soon after.
"The MSPTC program was particularly - and uniquely - suited to my educational and career goals," she says.
Program Was Eye-Opening
Michele said she enjoyed the program much more than her other two degrees and gives credit to the professors and fellow students, both of whom inspired her to bring her "A" game.
"That is, hands down, the strength of the MSPTC program," she wrote in her final reflection for the program. "I read and thought about and discussed things that I never would have had the opportunity to consider otherwise. As a result, I will never look at the world in the same way again. I see my work in a much larger context and have a better sense of the questions that need to be asked as projects are conceptualized and developed."
Michele, 51, earned her master's degree from NJIT in 2014. She recently made a bequest to NJIT and encourages others to do the same.
"It was an easy way to provide for an institution that I think highly of," she says.
Show Your Appreciation
If you have been affected by the programs or people at NJIT and would like to give thanks through a gift in your estate plan, learn more by contacting Beth S. Kornstein at (973) 596-8548 or bkornste@njit.edu.
© Pentera, Inc. Planned giving content. All rights reserved.
Disclaimer