From Italy to Engineer
Tommaso Scarfone '67 Funds Scholarship to Honor Parents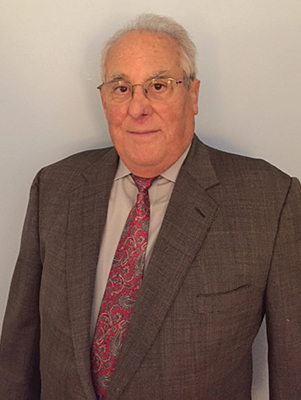 Tommaso Scarfone '67

When Tommaso Scarfone's family emigrated from Italy to Montreal, Canada, in 1953, the 15-year-old who knew some French went straight to work instead of to high school in order to help with the family finances. And when his family was finally able to enter the United States in 1960, he relaunched his career as a cabinetmaker—quickly picking up English. But his mother kept pestering him to go back to school, and he entered New Jersey Institute of Technology in 1963 at the age of 25. Now, after a long and successful career as a mechanical engineer, he is giving back by funding a scholarship to honor his parents.
His commitment to five years of significant gifts is backed by a bequest in his will that guarantees funding for the Antonio and Ida Scarfone Memorial Fund.
"The education gave me the open door," says Scarfone, who loved his job opening and managing air conditioner plants for Carrier United Technologies. "I am who I am, but the education enhanced that, giving me the knowledge and know-how and expertise. I want to immortalize my mother and father's memory, and the best way to do that is to give someone else an opportunity to get an education—especially in these hard times."
And Tommaso knows hard times. He was 8 years old before he met his father, who was working in Somalia (then a colony of Italy) when he was imprisoned by the English during World War II and held in a POW camp in India. "He was a carpenter and a civilian, not a soldier, but he was in the local auxiliary police so he was taken prisoner," Tommaso says.
As the oldest of four children—his brother Frank also graduated from NJIT—Tommaso devoted his life to career and family. He never married and still lives in the house overlooking the bay in Bayonne, New Jersey, that he helped buy for his parents. His sister lives upstairs. "I love my family," says Tommaso. "And I loved my job being an engineer."
© Pentera, Inc. Planned giving content. All rights reserved.
Disclaimer