Ralph Maddalena '75 '77 Is Making a Difference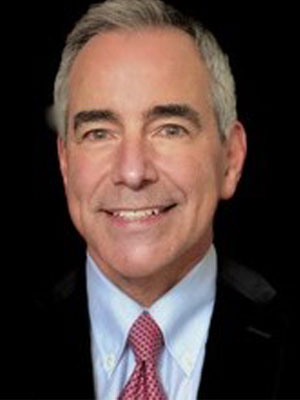 "I can remember it like it was yesterday," Ralph Maddalena '75 '77 says, reminiscing about one particular winter night when he was an NJIT student. "It was after 9:00 p.m. and snowing. I had just finished basketball practice and was waiting for the bus, adding up the hours of homework still ahead of me. All I could think was, 'This had better be worth it!' Of course, it was."
At first, however, enrolling at NJIT represented a change of plans for Ralph. "In my senior year at Seton Hall Prep, I was nominated to attend the U.S. Air Force Academy," he says. But an issue with his eyesight forced him to change course. Although Seton Hall University might have been a logical second choice, a Seton Hall advisor suggested he consider NJIT. "I was good at math and science, but I hadn't really thought about a career in engineering until then," he recalls.
It wouldn't be the last time Ralph took a chance on a new direction. Throughout his career, including more than 30 years at ExxonMobil, he has been known to take on opportunities outside his comfort zone. "I am always open to assignments that are different and that do not necessarily match what I studied in college," he says. "It has made for very interesting experiences." Interesting indeed. Ralph, whose bachelor and master's degrees are both in civil engineering, has worked in 28 countries around the world, and his projects have ranged from water quality initiatives that protected U.S. communities' drinking water supplies to heading an international consortium to market natural gas from Sakhalin Island in Russia.
As his career progressed, his appreciation for his NJIT education grew. "My professors taught me to approach and solve problems in a practical way," he says. "I also learned how to translate complex, technical ideas to audiences who have different levels of knowledge and understanding about the topic at hand," he continues, referring to the technical writing courses he took with Dr. Herman A. (Doc) Estrin. "The ability to communicate ideas was one of the most worthwhile skills I developed at NJIT."
These days Ralph, an avid runner, can be found at Frassati Catholic High School in Texas, coaching the school's cross-country team. "Distance running gives student-athletes a chance to make a simple and direct connection between hard work and success," he says. "It is priceless to see students develop the mental focus and perseverance to achieve a personal goal—they are so delighted!"
Ralph especially enjoys meeting new generations of NJIT students. He and his wife Pam on several occasions have invited the entire Highlanders men's basketball team to visit his Texas home and meet with local Alumni. His advice to them? "Take advantage of everything that NJIT has to offer. Academics are important, but an education shouldn't be measured by GPA alone. Your professors, fellow students and teammates will have a lasting impact on your career and life."
As co-chair of the Houston Alumni Regional Steering Committee, a member of the Highlander Nation and now a member of the NJIT Board of Overseers, Ralph likes to keep up with the university's growth. "More and more, I appreciate what NJIT has done for me," he says. "But given rising costs, I have to wonder if my own parents could have afforded to send me to college today."
This perspective fuels Ralph's passion for giving back to his alma mater. A longtime donor to the NJIT basketball program, Ralph recently joined the 1881 Society when he and his wife created the Pam and Ralph Maddalena '75 Endowed Scholarship by including NJIT in their estate plan. The Maddalena Scholarship will provide much-needed financial aid for a student-athlete pursuing a STEM degree. It is a wonderful expression of Ralph's gratitude toward NJIT as well as a legacy that will benefit NJIT students for generations to come.
Ralph is passionate about the value of giving to the university. "I would encourage anyone who is thinking about making a gift to NJIT to do it," he says. "Find a way to make a gift because it will have such a positive impact on a deserving student's life."
"My NJIT degrees helped me to advance in my career and in life. If I can help provide that same upward mobility for someone else, then I think I have made a difference in the world."
Charitable gift annuities (CGAs) are an ideal solution for individuals who are searching for a steady source of income during their lifetimes but are eager to contribute to NJIT's future. For a complimentary CGA rate calculation, please contact Beth Kornstein, Associate Vice President of Planned Giving, at bkornste@njit.edu or by phone at (973) 596-8548.
© Pentera, Inc. Planned giving content. All rights reserved.
Disclaimer